Let's talk house. The rental house 3,000 square feet. We left two hotel suites that weren't more than 1,000 between them. We were in our home which was 2,000 square feet full of our things. The things that were our lives. I never really thought about how possessions are such a huge part of your life. I am not talking about fancy things. More like the wind chimes that I have collected over the years. Like the one I picked up in Adventureland in Disneyland because I fell in love with the coconut and bamboo sound.
I had so many wind chimes, I would pick them for different reasons. Some I bought because the colors attracted me. Ooh shiny. Most were because I loved the sound. Our house had an "L" shape to it in the front yard. We had a court yard out there and I had wind chimes that lined it. On a windy day it was musical in our yard. You could lay in bed and hear the music of the wind chimes. Oh and I was creative. I would say I was buying them for my mom. I know Scotty has always known who they were for.
Then we have the garden statues. I had a Minnie Mouse, she was so cute and bright. I had frogs, and toads. It all started when my mother in law Karen got me a toad house for Christmas one year. I don't think she realized what she started. I became obsessed with having them. Anytime I would see different ones that would mix in well I would get them. We had several little creatures. Some may be saved but I know toads and frogs won't be. When I saw the garden where I kept them I know they did not survive.
I could go on and on. But, I know I shouldn't so I won't. We are going to go with the positive. I have a hanging primrose plant and another planter of flowers on the front porch here and I have a bamboo wind chime. No it isn't like the one I got in Disneyland, but it shouldn't be. It is new and deserves to be its own wind chime. I will buy more. I have things now that I did not have that I have now are some house plants that Kacy bought me for Mother's Day. They are lovely.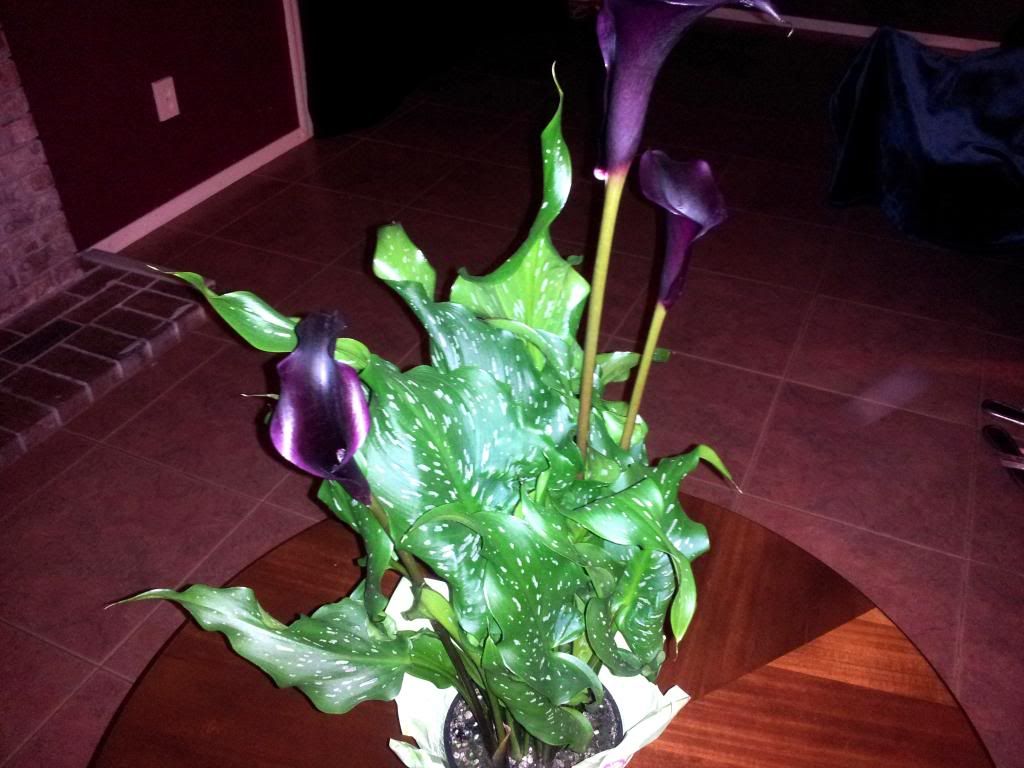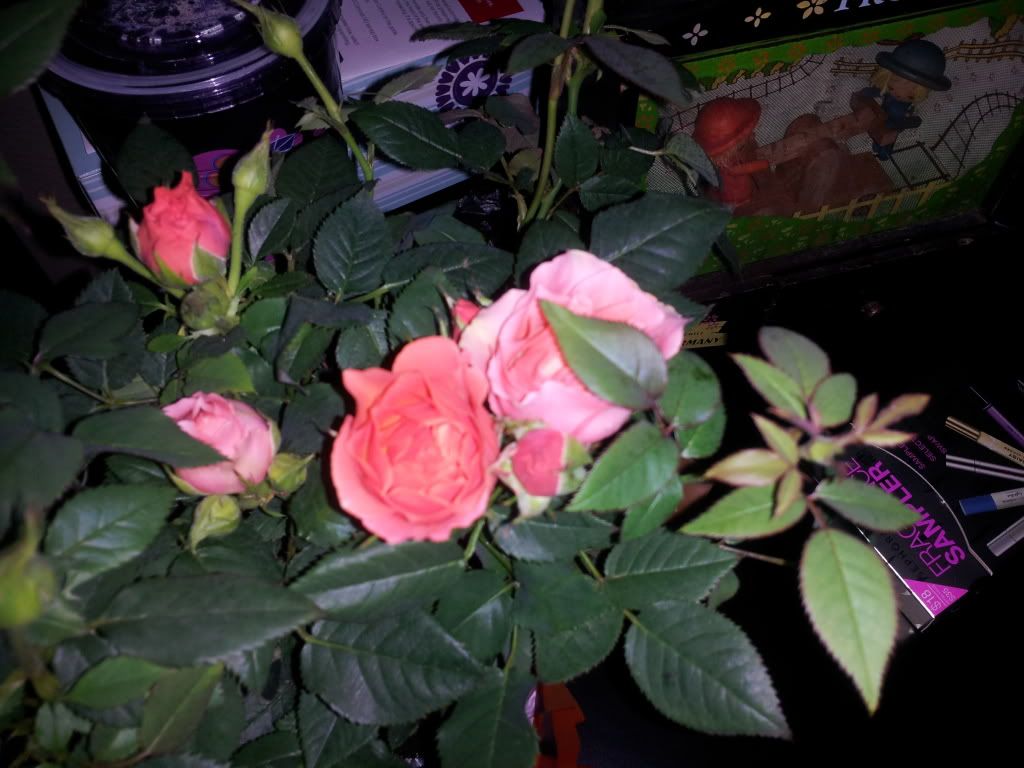 I also have a mantle here. We didn't have one in our house, and I became obsessed with decorating it. That became my have to do thing. I hit the thrift shops and antique stores. It all started with an Asian Junk ship in a bottle. I paid all of $1.99 for it but it is my treasure, I also bought a tea set. It has an Asian feel to it also. I then got a carving of 3 elephants that I am giving to Kacy's friend Jenn. I fully intended that it be for her because she loves elephants. I then visited Goodwill, the first day I didn't find anything but I took Kacy the next day and I found a couple of small vases that fit in with it all. My prize in the setting is my couple. It is a couple sitting on a bench that completes my mantle. I am going to get one other thing. There was another couple that I saw that I want. That is for next month.
I need to get a lawn chair or something along those line for our bedroom. We have such a big room but no place to put my stuffed animals or dolls that Kacy gave me for my birthday or the Duffy that Danielle gave me. I am not going to put them on the floor, the carpet may have been cleaned but to me it is still gross. At least too gross for my babies.
My next project now is to go out and get light bulbs. There are so many light fixtures with one or more light bulbs out and it drives me freaking nuts. Wednesday we are supposed to get living room furniture. Thankfully. I am sick of the front of the house echoing. It drives me nuts. I also great another night stand and a second lamp for my dark bedroom.
Oh and if you're wondering about my Mother's Day from Scotty and the other kids. Annabel Lee got surgery on her foot. Her health is all the gift I want.